I dok se približavaju novi izbori, u javnom eteru broje mnoge informacije o rezultatima, (ne)uspjesima, te starim, aktuelnim, ali i novim politikama koje će donijeti "blagostanje". U toj "buci" priča o raznim uspjesima i neuspjesima, zapitah se o rezultatima koje nosi aktuelna poreska politika kada je u pitanju oporezivanje poslovnih subjekata. Međutim, kao ekonomista, tu se nađoh u "procjepu" aktuelnih rješenja jer iako je BiH zemlja sa najnižim stopama poreza na dobit, ona je ujedno i zemlja sa najvećim izdvajanjima za doprinose na rad. To prvenstveno znači da se borba za strane investicije prelama preko leđa samih zaposlenih radnika… Ujedno to me navede na ponovno razmišljanje o jednoj hipotezi koja mi se dugo vrzma po glavi…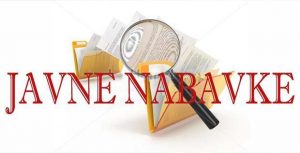 Evo, već nekoliko godina se bavim pitanjima javnih nabavki. I dok je fokus u najvećoj mjeri bio na pokušaju da se identifikuju nepravilnosti i spriječe zloupotrebe ugovornih organa prilikom provođenja javnih tendera, promjenom fokusa i uključivanjem samih ponuđača u analizu, dođoh do interesantnih nalaza u vezi finansijskog statusa preduzeća koja posluju ili ne posluju sa državom. Naime, preliminarne analize ukazuju da su poslovni subjekti koji imaju veliki udio prihoda koji ostvaruju putem javnih nabavki daleko "profitabilniji" od onih koji samo posluju na običnom tržištu. I dok bi neki rekli da je to posljedica nedostatka "konkurentnosti" među ponuđačima, odnosno neuključenosti dijela poslovne zajednice u poslove javnih nabavki, ovo je ujedno i ishod postojećih koruptivnih praksi jer mnogi ukazuju da se dobit poslovnih subjekata danas ujedno koristi kao osnovni izvor za "podmazivanje" poslova. Tako se svakom ponuđaču isplati da na javnom tenderu proda robe i usluge koje su 20-30% skuplje od njihove redovne cijene na običnom tržištu, a da za taj posao "nagradi" onoga koji mu je isti obezbijedio sa 10% od vrijednosti posla, koji kasnije isplaćuje iz "dobiti" koju ostvaruje poslovanjem. Stoga ne iznenađuju ni već pomenuti rezultati poslovanja gdje poslovni subjekti koji posluju sa državom imaju daleko bolje pokazatelje kada su u pitanju prinos na kapital odnosno kada je u pitanju "profitabilnost" poslovanja.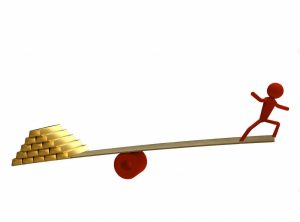 Šta odgovorna država može da uradi?! Pored pokušaja da se kroz Zakon o javnim nabavkama pokuša unaprijediti konkurentnost u provođenju javnih nabavki ili unaprijedi integritet provođenja nabavki, država bi trebala da razmisli o tome šta im postojeća poreska politika donosi u kratkom i dugom roku. To znači da bi postojeća stopa poreza na dobit trebala biti značajno viša, jer bi bar kroz taj vid država "kompenzovala" neefikasnosti sistema nabavki sa aspekta njegove zloupotrebe. Ujedno, uticala bi i na sam privatni sektor i njihovu manju spremnost da rezultate svog rada "dijele" sa korumpiranim predstavnicima ugovornih organa.
Na kraju, mnogi dušebrižni eksperti će reći da je podizanje poreza na dobit protivno politici povoljnog poslovnog okruženja. To je u teoriji tačno, ali kada se uzme kontekst Bosne i Hercegovine, vidljivo je da je najveći broj stranih investitora zainteresovan za aspekt jeftinije radne snage i (prirodne) resurse s ciljem integrisanja industrije BiH u kompleksne regionalne i evropske lance vrijednosti.