Lokacijski marketing – prilika za privlačenje preduzeća
Ovih dana mnogi mediji prenose vijesti da proizvođači iz Hrvatske kao što su npr. Kraš i TDR – Tvornica duhana Rovinj, razmišljaju o preseljenu proizvodnih pogona na odgovarajuću lokaciju u BiH. Razlog za to je jednostavan – očekivanim ulaskom Hrvatske u EU (od 1. jula 2013. godine), Hrvatska prestaje biti jedna od članica Centralnoevropskog ugovora o slobodnoj trgovini (CEFTA), čime gubi pravo na bescarinski izvoz u zemlje kao što su BiH, Srbija, Crna Gora, Makedonija i druge članice. Time njihovi proizvodi na ovim tržištima postaju znatno skuplji, odnosno manje cjenovno konkurentni, pa se zbog toga na ovim tržištima može očekivati i lošiji plasman. S obzirom da pomenuti, a i drugi veći proizvođači iz Hrvatske trenutno najveći dio prodaje ostvaruju upravo na ovim tržištima, preseljenjem proizvodnje npr. u BiH bi se, barem za neko vrijeme, ovaj problem prevazišao. Eto prilike za prilačenje investitora!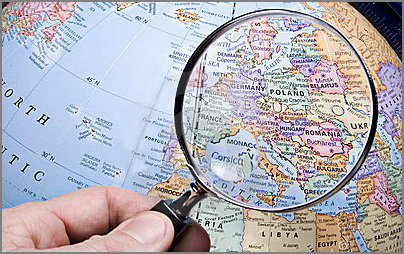 O tome šta za jedno mjesto – opštinu ili grad, znači preseljenje jednog velikog preduzeća, ne treba mnogo govoriti. Jasno je da opština ili grad u koje preduzeće dolazi dobija: nova radna mjesta, vezu sa drugim povezanim preduzećima – kupcima i dobavljačima, kao i povećanje privredne aktivnosti i koristi koje to donosi – takse, poreze i doprinose koje dobija lokalna zajednica odnosno država. (Isto tako, ona opština ili grad iz koje preduzeće odlazi, sve ovo gubi). Svjesne toga, upravljačke strukture opština i gradova, uz podršku vlasti na višem nivou, nastoje da zadrže postojeća i privuku nova preduzeća. Tako je nastao lokacijski marketing – marketing koji je usmjeren na identifikovanje potreba i zahtjeva kupaca (u ovom kontekstu naši "kupci" su preduzeća), prilagođavanje ponude opštine ili grada očekivanjima preduzeća i djelotvorno komuniciranje te ponude kako bi se stvorila percepcija o jedinstvenosti i atraktivnosti opštine ili grada, tj. kako bi opština ili grad postali brend. Put do toga nije ni brz ni lak, niti postoje "prečice" da se do toga dođe, ali danas kada su opštine, gradovi, regije i države konkurenti u privlačenju preduzeća, ne postoji alternativa. One opštine i gradovi  koji ne postanu svjesni ovakvih trendova u okruženju, koji im se ne budu prilagodili i koji se ne budu znali uspješno "prodati", propustiće priliku da privuku preduzeća koja mogu poboljšati stanje u lokalnoj ekonomiji i povećati kvalitet života stanovništva. Ta prilika se upravo sada nalazi pred nama! Zašto ne pokušati uspostaviti kontakt sa preduzećem iz Hrvatske koje bi, prema raspoloživim informacijama i vašoj procjeni, moglo da bude zainteresovano za ulaganja u vašoj opštini? Jasno je da ovu priliku mogu iskoristiti prvenstveno one opštine i gradovi koji već sada imaju šta da ponude (poslovne zone, neiskorištene industrijske kapacitete sa odgovarajućom infrastrukturom, pogodnosti i olakšice za investitore i sl.). Ipak i oni koji sada imaju samo nešto od toga, dobro osmišljenom vizijom i implementacijom strategije razvoja opštine ili grada, mogu u određenom vremenu prilagoditi i unaprijediti svoju ponudu kako bi postali atraktivni.
Upravljajte svojom opštinom ili gradom kao da upravljate preduzećem – imajte jasnu viziju, zadržite postojeće i privlačite nove resurse neophodne da je ostvarite, kreirajte ponudu koja je specifična i jedinstvena, djelotvorno to komunicirajte i budite konzistentni i uporni! Tako uspjeh neće izostati!
Više o marketingu opština i gradova govorili smo na godišnjem savjetovanju lokalnih lidera u Tesliću "Edapedija 2010". Prezentaciju o marketingu opština možete preuzeti ovdje.
Miloš Šipragić