Niste završili svoj posao izborom pravog čovjeka. Vaš pravi posao ovdje tek počinje. Najvažnija stvar u tom početku je da novajliji jasno saopštite šta od njega očekujete i da se uvjerite da je dobro razumio svoj novi posao.
To je toliko očigledno da mnogi menadžeri upravo to previđaju, preskoče da urade, naprosto zanemare. Takav užurban i "liberalan" stav – već sam puno vremena potrošio na izbor… imam da završim neke preče poslove… neka novajlija sam skonta šta i kako treba da uradi – koštaće mnogo više od dva sata utrošena na razgovor sa novim saradnikom. Jedan sat na početku prvog mjeseca i još jedan nakon tri mjeseca rada. Ako tako ne uradite, velika je vjerovatnoća da će njegov najmanje tromjesečni rad biti čisti trošak. Koliki – zavisi od materijala sa kojim radi ili od klijenata sa kojim radi. Još gore, velike su šanse da ćete izgubiti, možda i upropastiti, potencijalno dobrog radnika i kvalitetnog čovjeka, samo zato što niste znali da uspostavite dobar odnos između onoga što je hitno i onoga što je važno.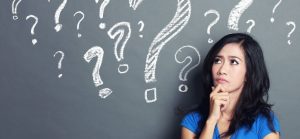 Draker (2006) uvjerljivo tvrdi da je najveći pojedinačni izvor promašenih imenovanja "propust da se razumije, i pomogne drugima da razumiju šta su zahtjevi novog posla", ilustrujući to primjerom svog bivšeg briljantnog studenta, koji je dobio otkaz nakon godine dana provedene na "poslu snova", mjestu menadžera razvoja, zato što je inžinjerski nastavio da konstruiše nove proizvode umjesto da menadžerski organizuje druge da to urade. Tako je, nečijim propustom da saopšti da je ono što se očekuje od menadžera razvoja potpuno drugačije od onog što se tražilo od inžinjera, izgubljen odličan inžinjer, pobačen dobar menadžer i unesrećen mlad čovjek.
Dakle, radi se o dva sata vašeg vremena, jednom na početku saradnje i drugom nakon tri mjeseca. U prvom satu treba kratko i jasno da saopštite svoja očekivanja i da ih prodiskujete sa novim saradnikom. To znači da prethodno treba da sami sa sobom rasčistitite šta u stvari hoćete. Ono što je prethodno formalizovano u opisu posla i oglasu sada treba biti pročišćeno i primjereno saradniku kojeg ste odabrali. Opšte formulacije treba da budu konkretizovane. Ako se radi o novom radnom mjestu, novoj poziciji sa kojom nemate iskustva u vašoj organizaciji, i novom kandidatu, onda imate ozbiljan problem. Nećete znati šta da tražite, a novog saradnika ne poznajete tako dobro da možete procijeniti njegove stvarne snage i nedostatke. Zato je najmanje loše rješenje da nastojite izbjeći takvu situaciju. Drugim riječima, za potpuno nove poslove, o kojima ne znate dovoljno, pokušajte prvo sa nekim koga jako dobro poznajete, tako da možete kontrolisati rizik koji uvodi novost posla. Za radna mjesta o kojima znate dovoljno probajte sa novajlijama, tako da im na jednostavan način, u konkretnim terminima i u svega nekoliko formulacija saopštite šta vam treba, dobijete prvu povratnu informaciju s druge strane i onda podvučete svoja očekivanja. Poželjno je da to bude i zapisano, ne prelazeći pola stranice i ne uključujući više od tri stvari. Vaš novi saradnik će svakako nastaviti da radi po inerciji nešto što je i kako je radio na svom prethodnom poslu, ali će ta inercija biti znatno manje uticajna i kraćeg vijeka nego u slučaju da propustite da saopštite šta od njega očekujete na novom poslu.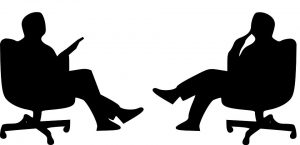 Naravno da ćete novajliji biti na raspolaganju skoro svakodnevno, da mu pomognete da se snađe i da se uklopi u novu sredinu i nove poslove. To će biti usput i po potrebi. Vrijeme za vaš drugi važan susret je nakon tri mjeseca otprilike. Sada je vaš novi saradnik već upoznao ono što treba i, najvažnije od svega, već uvidio da se ono što se sada od njega očekuje u znatnoj mjeri razlikuje od onog što je radio na prethodnom poslu. Sada je spreman za vaše sljedeće pitanje, koje će otprilike izgledati ovako: "Šta sada, nakon prva tri mjeseca, vidiš kao važne stvari koje treba da uradiš da bi dao svoj doprinos, da bi postigao uspjeh u poslu koji ti je dodijeljen? Donesi svoj prijedlog napismeno kroz sedam dana." Poslušajmo starog majstora, Drakera (2006): "Ako preskočite ovaj korak, nemojte kriviti kandidata za slab učinak. Krivite sebe. Niste ispunili svoju menadžersku dužnost."
Literatura:
Draker, P. (2006). Odabir ljudi-osnovna pravila, Moj pogled na menadžment. Novi Sad: Adizes: 96-101