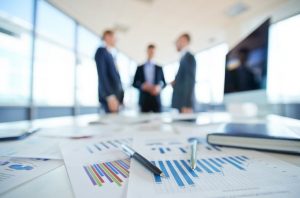 Nalazi provedenog istraživanja o transparentnosti rada javnih preduzeća na uzorku od 100 javnih preduzeća u BiH ukazuju na nezavidno nizak nivo transparentnosti, odnosno na veliki raskorak između de iure i de facto stanja. Gdje je problem?
Rad sa operativnim timovima odabranih javnih preduzeća pokazuje da je odnos prema transparentnosti u direktnoj zavisnosti od stava Uprave i Nadzornih odbora. Oni često nedovoljno ozbiljno shvataju   obavezu objavljivanja podataka i procjenjuju da preduzeće nema interesa da objavljuje podatke, tj. da bude transparentno. Štaviše, skloni su da brojne informacije, bez ikakvog uporišta, smatraju poslovnim tajnama.
Vjerovatno postoji veliki broj razloga za ovakvo stanje, ali dio problema svakako treba tražiti i u nedorečenosti, nejasnosti ili nesvrsishodnosti pojedinih odredaba postojećih propisa. Tako na primjer:
Ne impliciraju li svi pomenuti propisi obavezu javnih preduzeća da imu svoju internet stranicu?
Ako da, zašto javna preduzeća nemaju vlastite internet stranice? Gdje je tu inicijativa Uprave, Nadzornih odbora, kad to, između ostalih opravdanih razloga, zaista nije više značajan trošak?
Znači li to da ona javna preduzeća koja nemaju internet stranicu (a propisi ne ostavljaju opciju objavljivanja propisanih podataka "na drugi odgovarajući način" kao npr. kod Zakona o javnim preduzećima Federacije BiH), nisu ni odgovorna za nepoštovanje zakona u pogledu obaveze transparentnosti?
Nije li tamo gdje je propisima (dijelom Zakonom o javnim preduzećima Republike Srpske, a dijelom entitetskim Uredbama o transparentnosti finansijskih odnosa…) ponuđena alternativa objavljivanja propisanih informacija "na drugi odgovarajući način", trebalo javnim preduzećima ukazati na te druge prihvatljive/odgovarajuće načine (npr. internet stranica JLS ili nešto drugo)?
Kako to da relativno visoke zaprijećene kazne za neobjavljivanje propisanih podataka u iznosu 5.000 – 15.000 KM za preduzeće, a 500 -1.500 KM za odgovorno lice (identične odredbe  Zakona o javnim preduzećima u oba entiteta), ne utiču dovoljno na nadležne organe u javnim preduzećima, da se sa dužnom pažnjom odnose prema obavezama u pogledu transparentnosti?
Jesu li nadležna ministarstva, kojima je Zakon dao značajnu ulogu nadzora nad primjenom Zakona o javnim preduzećima, adekvatno shvatila svoju ulogu u kontekstu o kojem pišemo, te jesu li mogli tražiti od javnih preduzeća da objavljuju propisane podatke i eventualno da pokreću postupak za sankcionisanje zbog nepostupanja po Zakonu.
Kad se ima u vidu uloga nadležnih organa u javnim preduzećima, uloga ministarstava i opštinskih organa uprave (osnivači brojnih javnih preduzeća), postavlja pitanje: Kome (ni)je stalo da rad javnih preduzeća bude transparentan? Ko god sve bio u fokusu odgovora, i pored činjenice da su propisi u određenim segmentima ostali nedorečeni, posmatrač sa strane bi vjerovatno mogao zaključiti da je riječ o neznanju i nerazumijevanju postojećih propisa, ali i o  bahatosti i podložnosti različtim političkim uticajima.
U narednom blogu pišemo o iskustvima javnih preduzeća u procesu planiranja.