U školama i na fakultetima pripremaju nas za izvršavanje zadataka, a život i posao zahtijevaju rješavanje problema. A razlika između jednog i drugog je otprilike kao između neba i zemlje. Zato se prava škola uči na poslu i zato je obučavanje vaših ljudi vaš najvažniji menadžerski zadatak. To ne znači da samo vi treba da ih obučavate, ali znači da ćete kad-tad platiti cijenu za propuste u njihovim vještinama.
Radno mjesto mora postati studentski dom… Radno mjesto mora biti benzinska pumpa za naš mozak, a ne trkačka staza… Razlike između učenja, rada i života više nema – sada je sve objedinjeno. (Nordstrom i Riderstale, 2004, str. 212, 227, 222).
Prva stvar je, dakle, da znate šta možete da očekujete od škola i fakulteta u pogledu praktičnih znanja i vještina vaših budućih saradnika. Skoro ništa od onog što vama i preduzeću treba. Da stvar bude gora, da bi sada, na poslu i uz posao, naučili ono što stvarno treba da znaju, moraće da zaborave ono što su pogrešno naučili prije toga. A da stvar bude još gora, na rješavanju ovog problema niko u društvu ozbiljno ne radi. Bilo kako bilo, vi ga za svoje potrebe morate rješavati. Pravo pitanje nije da li treba, ni ko treba, već kako.
Opet isti savjet: krenite od sebe. Šta je to što najbolje znate i kako ste to naučili? Prvo ste rješavali jednostavnije probleme, pa poslije teže i teže. U prvo vrijeme pomoć nekog iskusnijeg bila vam je potrebnija nego kasnije. Kad samo čitate, zapamtite jedan dio informacija, ali teško da s tim išta možete učiniti. Kad vam neko govori, bolje pamtite ako vas upućuje na vizuelne predstave i na primjere. Još je bolje ako vam i praktično pokaže, istu stvar na nekoliko načina. A najbolje učite kad sami probate, pogriješite, pa uradite kako treba.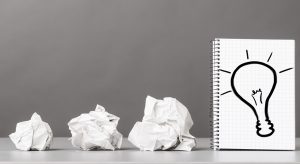 Ovo izgleda jednostavno. I jeste, ako prihvatimo da su poslovi i preduzeća mjesta gdje se uči radeći i radi učeći, i ako tako postavimo stvari. To znači sljedeće: da računamo da će novajlijama trebati stručna pomoć, da imamo one koji znaju i umiju (majstore svog posla, bez obzira o kom se poslu radi) koji će uvoditi novajlije (raditi mentorski posao) i da za to planiramo i vrijeme i sredstva. Takođe, učenje i uvođenje će početi od jednostavnijih poslova, gdje su greške jeftinije.
To sam naučio prije dvadesetak godina, kada smo, poslije obilaska sajma marketinga u Ljubljani, posjetili Elanovu fabriku u Begunju. Elan je tada bio na vrhuncu (ubrzo poslije toga uslijediće iznenadni krah?), a njegov zaštitni znak je bio Ingemar Stenmark, svjetski šampion u finim skijaškim disciplinama. Prvo su nas proveli kroz pogon gdje su se, na naše iznenađenje, proizvodile valjda plastične karoserije za mala dostavna vozila (niko od nas nije imao pojma da Elan i to radi). Tek nakon toga obišli smo pogone u kojima su se stvarali proizvodi po kojima je Elan uživao ugled vrhunske svjetske kompanije: skije, jahte i jedrilice. Poslije obilaska, razgovarali smo sa sjajnim, mladim i inspirativnim generalnim direktorom, koji je slagao mozaik Elanove strategije: ciljanje na slobodno vrijeme i odmor koji ljudi koriste ljeti i zimi (otuda plavi-ljetnji i bijeli-zimski Elanov program), na planinama (skije), na vodi (skije i jahte) i u vazduhu (jedrilice)… Sve se savršeno uklapalo osim onih plastičnih karoserija za dostavna vozila. Pitao sam otkud i zašto taj pogon. Odgovor je bio: to je pogon za učenje i uvođenje u Elan novih radnika. Odatle počnu, od jednostavnijih operacija, gdje je materijal znatno jeftiniji, a posljedice grešaka podnošljive. Tu ostanu dok se ne priviknu na radnu kulturu i standarde Elana i ne steknu nivo vještina potreban za složenije, osjetljivije i važnije poslove u proizvodnji skija, jedrilica i jahti, gdje je materijal znatno skuplji, a greške praktično nepopravljive.
Vrijeme je da se podsjetimo na izjavu sa početka bloga: ako mislite da je znanje skupo, probajte sa neznanjem. Ozbiljni menadžeri i ozbiljne firme to ne rade, jer znaju da je ulaganje u znanje svojih ljudi dugoročno najprofitabilniji posao.
Još nešto. U novoj ekonomiji, u koju ulazimo kroz rešetke globalizacije, mijenja se i mjesto znanja u organizaciji: znanje ključno za uspjeh više nije smješteno na vrhu, kod menadžera, već kod radnika koji su najbliže klijentima. U ekonomiji zasnovanoj na znanju mijenja se i tretman greške: daleko više se nauči iz neuspjeha nego iz uspjeha. Prije gotovo trideset godina, jeretički smo napisali da je greška pretpostavka uspjeha u poslovanju (Baračkai, Miovčić, Paar, 1991, str. 10). Danas, u najpopularnijoj menadžerskoj knjizi 21. vijeka (Funky Business) čitamo da je najsuštastveniji mehanizam ljudskog uspjeha – neuspjeh, i slušamo upozorenje jednog od najvećih svjetskih menadžera: ako kaznite neuspjeh, budite sigurni da više niko neće ni da pokuša (Džek Velš).
Korištena i preporučena literatura
Baračkai, Zoltan. Miovčić, Zdravko. Paar Masleša Dubravka. 1991. Brzo odlučivanje. Sarajevo: Svjetlost
Nordstrom, Kjel A.; Riderstale, Jonas. 2004. Funky Business, Kapital igra kako talenat svira, Beograd: Plato