1. Dio: O imidžu marketinga na našim prostorima
Iako se marketing, pored ostalog, često bavi proučavanjem i unapređivanjem imidža različitih proizvoda, usluga, preduzeća, organizacija, lokacija i dr., proučavanje vlastitog imidža, odnosno imidža marketinga je prilično rijetka stvar.
Da odmah na početku pojasnim na šta mislim kad kažem imidž – imidž je mentalna slika o nečemu o čemu se govori, koja se javlja u svijesti neke osobe kao skup asocijacija i iskustava koja su nastala u nekom relativno dužem periodu. Razmišljati o imidžu marketinga negdje na Zapadu, gdje je marketing nastao i dostigao visok stepen razvoja, nema puno potrebe ni smisla. Tamo je već odavno marketing postao ne samo dio najvažnijih poslovnih funkcija i procesa, već i način razmišljanja i pogled na tržište (a tržište je prisutno svuda – tržište proizvoda, usluga, ideja, događaja, lokacija, ljudi…).
Na našim prostorima, stvari su drugačije. Poimanje marketinga je poprilično maglovito, pogrešno ili uopšte ne postoji. Marketing se najčešće poistovjećuje sa tzv. reklamom, odnosno oglašavanjem. To nije ništa čudno s obzirom na to da se dio televizijskog programa u okviru kojeg se emituju spotovi pogrešno označava kao marketing (sjećate li se, nekad se upotrebljavao ispravniji mada nezgrapan termin "EPP", ekonomsko-propagandni program).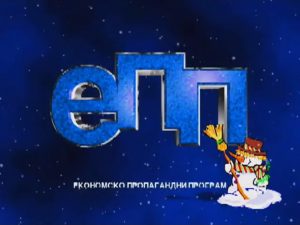 U velikom broju slučajeva se marketing smatra dijelom prodaje ili se sa njom poistovjećuje, a u najgorim slučajevima se taj termin koristi kada se aludira na neke "mutne" ili nestvarne poslove ("prodaja magle"), različite vrste manipulacija i sl. Jedna od gorih konotacija je i ta kada se laži i međusobna "prepucavanja" političara nazivaju političkim marketingom.
Ako na portalima agencija za posredovanje pri zapošljavanju pokušate pronaći pozicije i poslove koji se odnose na marketing, naićete, pored ostalih, i na pozicije kao što su "call agent",  "online saradnik", "saradnik u oblasti internet marketinga", "unapređivač prodaje", "promoter" i dr. Konfuznu i zamršenu situaciju oko poimanja marketinga dodatno komplikuju i novoskovani termini koji su nastali pod uticajem razvoja interneta i društvenih mreža kao što su digitalni marketing, social marketing, content marketing i ko zna šta sve ne… Izloženi svemu ovom, i oni koji (misle da) znaju nešto o marketingu, mogu lako postati dezorijentisani, tako da onima kojima to nije struka, nije zamjeriti na "pogrešnoj" percepciji marketinga.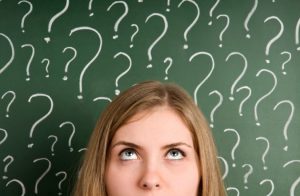 U narednom blogu pisaću o tome "Šta je zapravo marketing?"
Miloš Šipragić