Upravljanje je donošenje odluka o ljudima. Više od toga. Vaše odluke o ljudima najviše govore o vama samima. Do čega vam je stalo, do kakvih vrijednosti držite, kakav ste čovjek. Ako ugađate višima od sebe i maltretirate niže od sebe u hijerarhiji, nešto s vama nije u redu. Ako ljude nagrađujete za laskanje, a ne za rezultate, okružiće vas laskavci i licemjeri, a organizacija će početi da tone u živo blato.
Odluke o ljudima otkrivaju o kakvom se preduzeću, u stvari, radi. Otkrivaju pravi poredak i sistem vrijednosti, ma koliko se neko trudio da ga prikrije. Možete koliko hoćete mahati popularnim izjavama o tome da su za vas i vašu organizaciju stručnost i rezultati koje ljudi postižu najvažniji, niko vam neće povjerovati ako nagradite i unaprijedite nekoga po političkoj, familijarnoj ili ulizičkoj liniji. Ljudi vjeruju onome što vide, a ne onome što čuju, onome što radite, a ne onome što pričate. Nastojaće da vam postanu politički zanimljivi, ako već ne mogu porodično. Ili će otići, ako im je muka od politike, familijarnosti ili ulizivanja.
Džek Velš, prvi čovjek Dženeral Elektrika, briljantno je konstatovao da je hijerarhija organizacija licem okrenuta direktoru, a dupetom potrošačima. Cijenu vašeg menadžerskog samoljublja i inercije hijerarhijskog ponašanja platiće vaši klijenti. A to znači, prije ili kasnije, vaše preduzeće. Potrebno je samo nedjelju ili dvije da zaposleni počnu da se prema potrošačima odnose isto kao što se poslodavci odnose prema njima, upozorava Sem Volton, osnivač Wal-Marta.
Čuveno Piterovo pravilo kaže da će u hijerarhijskoj organizaciji svaki zaposleni napredovati sve dok ne dostigne nivo svoje nesposobnosti. Sa uklanjanjem hijerarhije, kao generatora ove vrste problema, neće ići tako lako, jer je ukorijenjena u glavama menadžera. U realnom svijetu i realnom vremenu stvari se mijenjaju brže nego u našim glavama. Hijerahije se tope. Poslovanje se mijenja, preduzeća se mijenjaju, ljudi se mijenjaju. Upravljanje ljudima se mijenja. Umijeće više nije dovoljno, traži se umjetnost.
Ušli smo u 21. vijek, u novi milenijum, ne samo kalendarski. Od nas, koji smo većinu stvari naučili još u prošlom milenijumu, na kojima su se dokazivale hijerarhije i praznile sujete, to zahtijeva fundamentalnu promjenu. Tamo gdje je najteže, u glavi. Počnimo od toga da nastojimo izabrati saradnike bolje od sebe. Da im stvorimo ambijent i prilike da se razviju i da nas nadmaše. Uspješne organizacije novog vremena isturaju najsposobnije na prve linije, ne drže ih u štabu. Štab je, u stvari, samo pozadina koja se brine o pravovremenom snabdijevanju i popunjavanju isturenih jedinica, koje i planiraju i izvode operacije.
U 20. vijeku preduzeća su nastojala da kontrolišu sve važne procese u vezi sa svojim proizvodima i uslugama. To su ostvarivala vertikalnom i horizontalnom integracijom, najčešće preuzimanjem dobavljača… Preduzeća 21. vijeka se praktično dezintegrišu, zadržavajući samo glavni segment poslovanja, onaj u kojem mogu biti najbolji, ne u svojoj ulici, već globalno. Što se tiče ljudi, preduzeća 20. vijeka su sve ljude koji su im trebali držala kod sebe, kao svoje zaposlene. U dobrom dijelu 20. vijeka, zaposlenje u jednoj firmi obuhvatalo je skoro kompletan radni vijek čovjeka. Moj otac je zaradio penziju radeći u Famosu. Ja samo tek prešao pola puta do penzije, a promijenio sam preko deset poslova i skoro isto toliko firmi, sva tri sektora (javni, privatni i nevladin), domaće i strane poslodavce. Stvari se mijenjaju, više nego znatno i više nego brzo. Izgleda da preduzeća u 21. vijeku neće zapošljavati ljude, već organizovati poslove: lansirati pravu stvar (ideju), identifikovati ko treba da bude u igri da bi se ideja (projekat) realizovala i onda privući, okupiti, angažovati te igrače. Angažovanje će trajati dok se projekat ne realizuje. Upravljanje ljudima pretvara se u vođenje timova. Interno upravljanje više nije dovoljno, prelazi se na eksterno.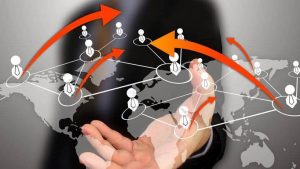 Eda, organizacija koju vodim, tako radi. Kad lansiramo novi projekat, nastojimo da privučemo i okupimo najbolju ekipu do koje možemo doći, ne samo u Banjaluci, ne samo u BiH, već u regionu. Radi se o privremenim timova u kojima su ljudi koji raspolažu različitim vrstama znanja. Tajna je u tome da svako uloži svoje najbolje znanje u rješavanje problema o kojem se radi, a da svako kroz timski rad na projektu dobije više nego što je uložio. Da svako vrijedi više poslije rada na projektu nego prije. Tako nešto je itekako moguće, jer se radi o ulaganju znanja, a znanje je takva vrsta resursa koji se upotrebom ne troši, već uvećava i unapređuje.
U 20. vijeku ljudi su išli za poslovima, dakle za preduzećima, za industrijom. Tako su se praznila sela, a punili gradovi. U 21. vijeku ekonomija se više ne zasniva na mašinama i mehanici, već na znanju, a znanje je kod ljudi. Tako poslovi i preduzeća sve više idu za ljudima. U prvo vrijeme išli su tamo gdje je ljudski rad jeftiniji. Sada sve više idu tamo gdje ljudi znaju nešto bolje nego drugdje. Preduzeća idu za talentima. Kapital igra kako talenat svira, kažu trenutno najčitaniji pisci literature za menadžere, tvorci fanki biznisa (Funky Business), Šveđani Kjel Nordstrom i Jonas Riderstrale. A talenti (ta nova, "kreativna klasa", kako ih prepoznaje Ričard Florida) ne stoje na mjestu, već idu u sredine u kojima mogu da se do kraja emotivno i intelektualno ostvare.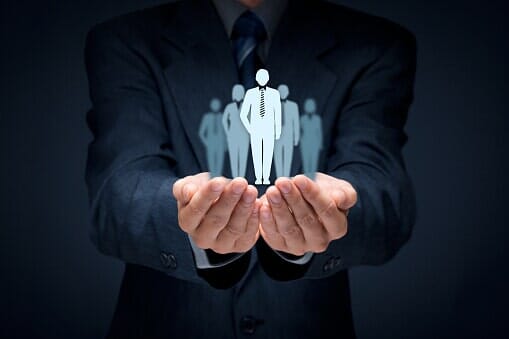 Predavanje o upravljanju ljudima koje je na mene ostavilo najveći i najdugotrajniji utisak trajalo je jedan školski čas i desilo se prije dvadesetak godina, u sklopu postiplomskog studija, kad smo imali gostujućeg profesora iz čuvenog Aj-Bi-Em-a (IBM), njihovog direktora za kadrova. Aj-Bi-Em radi na projektnom principu, a svaki uspješan projekat traži tri vrste ljudi. Slikovito nam je to objasnio na primjeru Leonarda da Vinčija. Prva vrsta su mecene, danas bismo rekli direktori projekata, koji osiguravaju sve što je potrebno da bi glavni majstori (nekad Leonardo, a danas kreativna klasa, talenti) mogli potpuno da se posvete slikanju glavnog motiva, odnosno pronalaženju prave ideje i dizajnu glavnog rješenja. Rutinsko oslikavanje većih površina, odnosno detaljna razrada i operativna realizacija ideja prepušta se pomoćnicima, i onda i sada.
U naprednijim i profitabilnijim poslovima 21. vijeka menadžeri će igrati ulogu mecena. Pomoćnici neće biti problem, biće ih i previše. Prava potražnja biće za talentima. U njihovom nalaženju, privlačenju i zadržavanju leže najveći izazovi upravljanja ljudima već danas, a sutra pogotovo. Potraga za talentima, njihovo držanje na okupu, traži i poseban talenat, traži kreativnost. Upravljanje ljudima postaje umjetnost…
KORIŠTENA I PREPORUČENA LITERATURA
Nordstrom, K. A. i Riderstale, J. (2004). Funky Business, Kapital igra kako talenat svira. Beograd: Plato